Our values, a responsible commitment
In addition to providing clinical care, our teams keep our values uppermost at all times:
respect for the patient's well-being and rights is at the heart of everything we do
personalised welcome for the patient and his or her loved ones
individual attention
qualified practitioners
liaison with your usual doctor or psychiatrist

Hotel quality
Single or double, each of our bright, sunny rooms has its own en-suite bathroom. All our rooms are comfortably furnished in a classical style.

Gastronomy
Meals are served in the restaurant. All our menus are prepared daily from fresh ingredients under the supervision of our dietician. She ensures that patients' dietary requirements are respected and guarantees the nutritional balance of all our menus.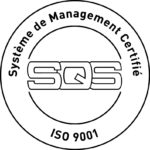 Quality Certification
Since July 2012, Clinique La Métairie has had ISO 9001 certification. This was renewed in June 2019. It reflects the high standard of services we provide, and the commitment among staff and management to deliver excellence in all areas, at all times.

Grounds
The clinic's buildings sit beautifully in ten acres of wooded grounds, close to Lake Geneva and a short distance from the pleasant town of Nyon.
The beautifully landscaped gardens offer a peaceful and relaxing environment for patients to enjoy.

Well-being
Patients can also take part in the various fitness activities that we propose, either outdoors in our magnificent wooded gardens or in our 130m² gym with fully adapted equipment.
Our massage therapists offer patients with complementary health insurance a range of treatments in our Spa, which comprises three treatment rooms, an indoor pool, a jacuzzi, a steam room and a sauna.
For patients with complementary health insurance, our SPA is at your disposal:
swimming pool agains the current
sauna
hammam
A hairdresser and a nail salon are also available by appointment.